Advantages of JNC Filter
From Raw Materials to Products.
High-Performance and High-Quality Filters Made Possible by Japanese Quality
JNC Filter Co., Ltd. is a manufacturer specializing in the development, manufacture, and sale of liquid filters, primarily for its cartridge-type CLEAL® CP Filter, which is formed from polyolefin bicomponent fibers called ES fibers developed by the diversified chemicals manufacturer JNC Corporation (formerly Chisso Corporation).
What sets us apart is the ability to provide products with the stable and highly reliable quality and excellent function you expect from Japanese products, thanks to a system where all processes from raw material procurement to filter formation can be completed within the JNC Group.
Liquid filters are used in a wide range of fields, including the chemical industry, electronics and semiconductors, foods, medical care, and cosmetics.
They are used on liquids generated in the manufacturing and research processes to remove unnecessary substances and separate the liquids into what is necessary and what is unnecessary (in other words, classification). They work behind the scenes to support a wide range of products and technologies.
An Integrated System, Spanning from Raw Materials to Products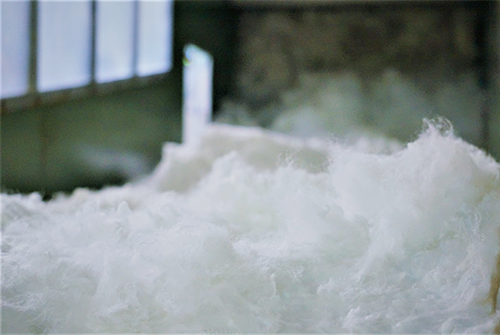 An integrated system spanning from the procurement of raw materials to the commercialization of filters that could only be achieved by a group company of JNC Corporation, a diversified chemicals manufacturer.
By constantly improving, enhancing, and verifying our products, we are building a system that enables us to provide more sophisticated products.
Stable Supply Made Possible by Japanese Quality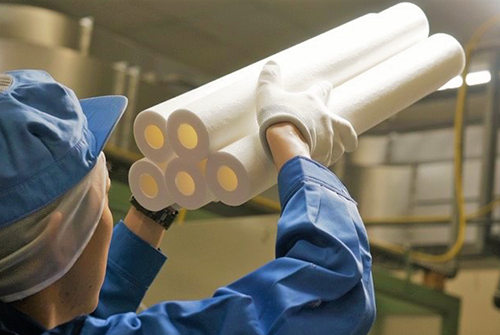 We are able to ensure a quick response, high quality, and a stable supply thanks to our established integrated system spanning from the raw material procurement to product commercialization.
Starting new installation or replacement from one filter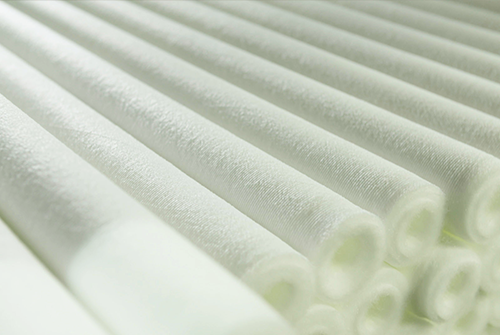 The expertise on filter development and manufacturing that we have accumulated over many years means we are also skilled at analyzing problems with filters.
We will identify any problems with existing filters to propose the best filter.
Count on us even for small-scale test installations.
Achieving the Performance Customers Require
Also Handling Customized Development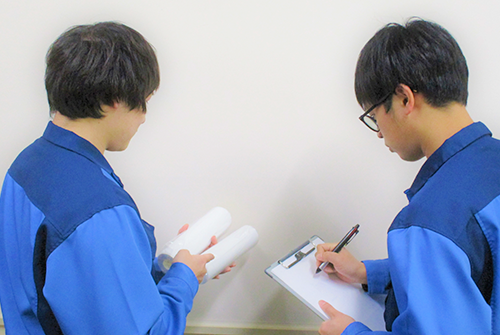 If the performance of existing products does not meet the customer's requirements, we can also develop customized products.
We have the technological capabilities and problem-solving abilities to self-develop and self-manufacture products from raw materials so we can satisfy the diverse needs of our customers.