Cartridge Filters
Liquid Cartridge Filters
JNC Filter's liquid cartridge filters are made of special fibers with a strong network structure formed by thermal bonding, resulting in excellent pressure resistance and long-term stable filtration performance.Also, what sets these filters apart is 
our wide lineup of self-developed and self-manufactured products from the raw material stage onward, as well as our stable quality and supply system.Check out our lineup of liquid filters suited for different applications.
Basic Facts on Cartridge Filters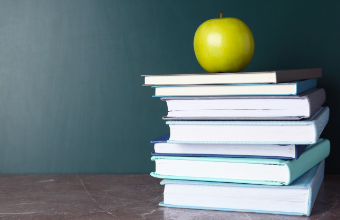 If you are considering installing liquid cartridge filters, here are the basic facts to help you choose.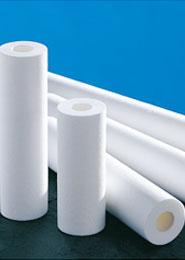 Depth Filters
Its distinctive stable filter medium structure uses JNC's proprietary technology to firmly thermally bond each node of the fibers.
We have developed six types of filters (CP, GF, CPH, CP2, BM, and GFR).
The features of each one are introduced on the "Details" page.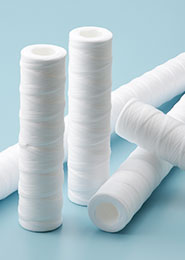 Wound Filter
A proprietary wound filter by JNC made by winding non-woven cloth into filaments.We have two types of filters made of different materials (VW and CHW).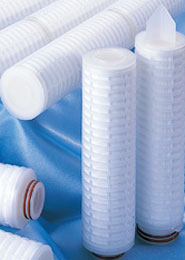 PP Pleated Type
A pleated cartridge filter made of JNC's proprietary polypropylene fibers processed into membranes.The uniform pore diameter structure ensures stable filtration accuracy.
We have two types of filters (PP type and high-accuracy PP type, with higher filtration performance).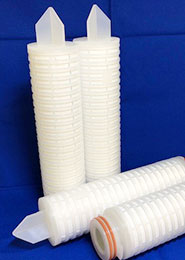 Membrane Type
A pleated cartridge filter using membranes.
It has low pressure drop, long life, and excellent chemical resistance.
We have seven types of filters (PTFE, hydrophilic PTFE, PES, PSU, high flow rate PTFE, air sterilization, and tank vent).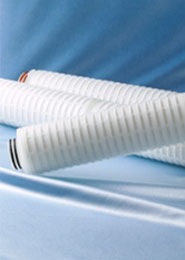 Polyester Pleated Type
A pleated cartridge filter made of polyester fibers processed into membranes.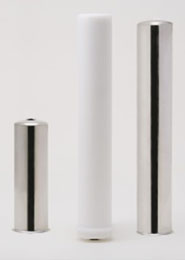 Capsule Type
An encapsulated filter sealed in a polypropylene container with a filter.
We have three types of filters (Capsuler® RP, Z Series, and Capsuler®), whose features are introduced on the "Details" pages.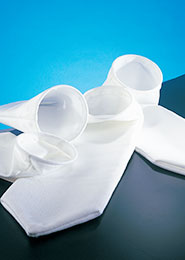 Bag Type
Made of 100% polyester fibers, giving it excellent chemical and heat resistance.
Its in-out filtration system allows collected materials to accumulate in a bag, facilitating maintenance.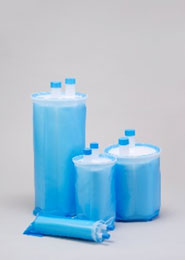 QUICK-PACK
A pack-type filter sealed in a polyethylene bag with a JNC-made depth filter.
It has excellent workability because products can be replaced without touching them directly.
We have a wide variety of types.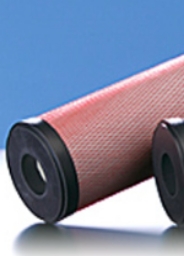 Activated Carbon (Adsorption) Type Stem Filter
A filter made by mixing thermobonded fibers with granular activated carbon and solidifying and molding this substance using special technology.
It has a large contact area with activated carbon and demonstrates maximum adsorption performance.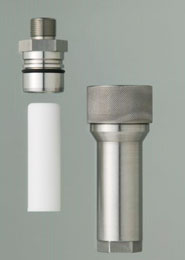 Small-Filtration-Type Mini Filter
A small cartridge filter that is optimal for filtering at extremely low flow rates.
With stable filtration accuracy, it is also suitable for filtering high-viscosity liquids for applications such as paint spray guns.