Stable Filtration Accuracy
Maintaining High Filtration Accuracy in the Long Term
When foreign materials collect in the filters, the pressure drop gradually increases.
If the strength of the filter layers that constitute the filters is low, the filters will deform as the pressure drop increases.
This pushes foreign materials out, leading to a decrease in filtration accuracy.
JNC Filter's products are comprised of thermobonded fibers in the filter layers, which form a rigid media space.
Because of this, our products show little change in filtration accuracy over time, as well as stable, long-term filtration performance compared to other companies' products.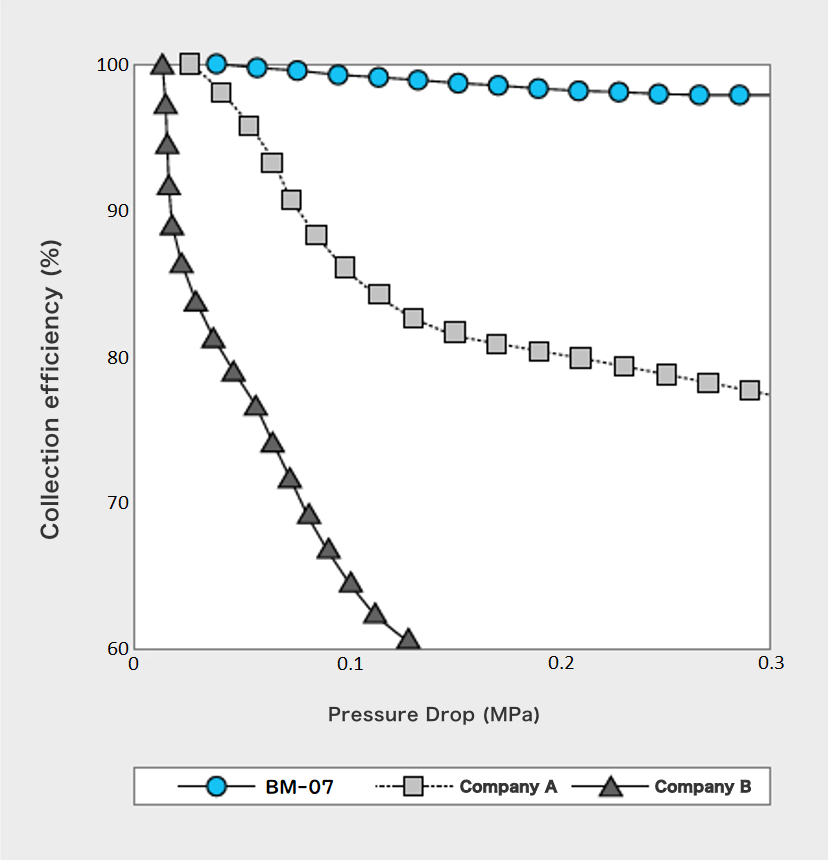 Pressure Drop (MPa)

BM-07

Company A

Company B

Initial

0.04MPa

99.9%

0.029MPa

99.9%

0.016MPa

99.9%

0.05

99.9%

97.6%

78.7%

0.10

99.6%

86.4%

65.9%

0.15

99.8%

81.5%

58.7%